This blog is intended to be an outlet for my creative and off the wall thoughts. A place where I might talk about anything from news headlines to TV & movie reviews, and other random thoughts, all with a not so common sense perspective.
I came to the name Not So Common Sense thinking about my fourth grade math teacher. Seems a class didn't go by where she didn't berate us when we couldn't figure out the answer to a 'simple' math problem. She'd say: "It's common sense guys, two plus two always equals four, it's common sense."
It sounds bad when I read it out of context. But the point she was trying to make was that we all have a little bit of common sense, and using that we should be able to think just enough to solve a problem. And I agreed, for a long while anyway.
Looking at the world today, I've recently come to realize my fourth grade math teacher was wrong. Everyone does NOT have common sense and some people do things that just defy all reason and logical thought.
But that's not what this site is about. In fact this site is about embracing a not so common way of thinking. This often skewed and absurd point of view fuels my creativity. That, more than anything is the purpose of this site. This is a place for me to write about anything I want, from my shifted perspective. My aim is to give the world a peek inside my brain, I just hope you like what you find.
So to recap, expect to find short stories, random thoughts about random things, and left brained commentary on current events. Just don't expect much of it to make sense.
About Me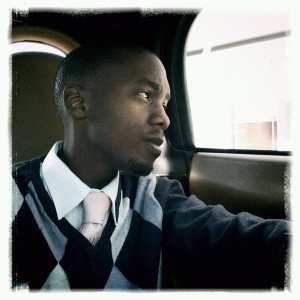 My name is Gavin Kingsley, I like to write about vampires and superheros. In more formal terms, I am an author of science fiction, specifically paranormal and urban fantasy. I grew up reading authors like L. J. Smith, Christopher Pike, R. L. Stine and tons of comic books. Now as a writer, my style blends a mix of adventure, angst and romance. I believe that characters make a story, and strong characters will feel familiar to the reader and guide a story to unexpected places.
By day I am a network engineer, taking support requests to fix PCs and printers. When I'm not at the movies, I spend my nights chained to a PC cruising the web for 'research' on my current or next projects. When it's time to write, the headphones come out, the music is loud and soon I'm transplanting the fantastical world in my head to the page. It's my goal to make the mundane monumental and awe inspiring.
I've written an Adult paranormal novel tentatively titled, DREAMWALKER, for which I am currently seeking representation. It is the planned start of a series with two more books penned. Also on the horizon is a fast pace adventure anthology focusing on a superhero team and featuring stories about alien invasions, secret societies and assassins, and a family of supernatural bounty hunters.
Beside writing, I love watching movies, it's fuel for future stories. There may only be one tiny aspect of the larger picture that sticks with me and primes creative thought. I'm also a musician and all around lover of music. Sometimes it's the lyrics, sometimes it's the composition, often it's a combination of both that gets the juices flowing (or keeps them flowing). My tastes in music and movies are varied: from rock to jazz, romantic comedies and dramas, folk or instrumental, horror and sci-fi action. I'll watch or listen to anything once.
That's about all there is to know. Except for this secret fact: you can always bribe me with Skittles or bacon. Don't tell anyone though.